The school tries to put more foundation to your encounter with God, by looking for answers to basic questions in life and those which every worldview should answer: Where do we come from? How do you know truth/how do you know what you know? What is the highest value? And where are we going?

The SBCW also explores other worldviews to analyze how they answer these questions and how the Biblical Christian worldview is different and what will help us to see and share the truth. We do not claim to have all the answers but we believe God has answers and we need to strive to find them and live out our calling to be salt and light in this world.
School
of Biblical
Christian
Worldview
Romans 12:1-2

Challenges us to renew our minds and be transformed.

Hebrews 13:9

Tells us to not be easily swayed by strange doctrines.
Colossians 2:8

Also warns against being easily spoiled by philosophy
and vain deceit.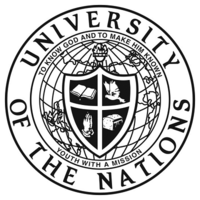 SBCW 2018
8th of April - 28th of June
Join us